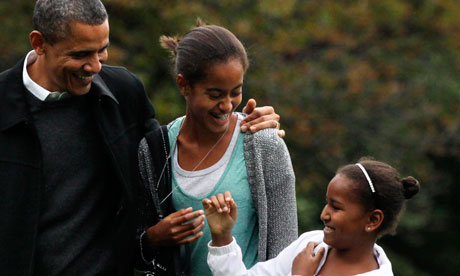 We hear so much about moms and the great job that they do, but what about dads? There are many men that take joy in being a great father. To celebrate Father's Day we are highlighting a few fabulous fathers. They're men, they're authors, they're dads and we salute them!
Jose Pizarro
Status: Single
Children: 1, age 4
Books: 3
Jose Pizzaro wrote his first novel while in college. The novel, "Job," about a young father is dedicated to his son. Still a student pursuing his bachelors, Jose is juggling school as well as working and writing fulltime. It's hard work but his son motivates him.
What is your favorite thing about being a dad?
I would have to say that the best part about being a dad is being able to be a strong role model for my son like my father was for me.
Ceasar Mason
Status: Single
Children: 2, ages 10 and 15
Books: 1
Ceasar Mason is first generation Trinidadian American. He has written numerous music video treatments as well as video production. Ceasar is the author of "OnCall: Escorting In Atlanta."
What is your favorite thing about being a dad?
The most rewarding part of being a father is developing my two children's thought process. Teaching them lessons of virtue and respect. Seeing the end results in their decision making, knowing that you've equipped them with substance to be well rounded human beings. I have experienced success in my life, but nothing compares to the birthing of my children.
Learn More about Ceasar
Kenn Bivins
Status: Divorced
Children: 2, ages 13 and 18
Books: 1
Kenn Bivins is the author of the critically acclaimed novel, "Pious." In the novel, he explores the duality of the main character and how his father's role in his life impacted him in a tragic way. Kenn will explore the other side of parental dysfunction and its effects with his next novel, "The Wedding and Disaster of Felona Mabel," to be released later this year. Kenn is a career illustrator and has a passion for telling stories in various mediums, from words to pictures to pixels. He is the proud and active father of two sons.
What is your favorite thing about being a dad?
I always say that I am the dad I always wanted. I grew up without a dad. Actually, I grew up without a male figurehead at all. I was brought up by my mom and an aunt in a house full of girls. Despite the lack of an example of fatherhood, I found that the key to being a good one was to implement all of the things that I fantasized about in a dad. I coupled that with what I learned from a strong mother and viola! My sons are the beneficiary of an attentive, imaginative, and present dad. My favorite part is when I get to be immature without apology.
Learn More About Kenn
Rickey Teems II
Status: Married
Children: 2, ages 15 months and 12
Books: 6
Rickey Teems II is a child of the Most High God, Los Angeles native and author of acclaimed titles, "Regression," "The Healing of Love and Laughter," "Keep it 100: Real Talk on being a Real Man," and "Unshakeable Faith." But most importantly, he is a king to two beautiful princesses. Rickey served his country in the United States Air Force; now armed with a Bachelors degree in Psychology, Master's Degree in Marriage and Family therapy and a serious passion for change, he adamantly serves his community. He is involved with two different mentoring groups geared toward giving adolescents and their parents a stronger foundation for success.
What is your favorite thing about being a dad?
My favorite part of fatherhood is hugging my daughters. They are God's perfect gifts of my rib. I know every father's nightmare inevitably comes true. That dreaded day when your little girl will seek the affections of another man. But in the meantime, I hug mine with every ounce of muscle and every measure of tenderness imaginable. They will know they are loved as deep as the ocean's farthest floor, and any man that wants their heart, must be willing to travel at least that far!
Learn More About Rickey
"Nothing I've ever done has given me more joys and rewards than being a father to my children."
- Bill Cosby
We do hope you've enjoyed our tribute to fathers. If you haven't already had a chance to check out our author-dads' books, we encourage you to do so. Until next time, happy reading!
Sincerely,
Your Friends at OOSA Online Book Club